Espresso Brownies





These Espresso Brownies are more appropriate for, and appreciated by adults. If you're looking for a more elegant and sophisticated Brownie personality. These Espresso Brownies are ultra rich, indulgent and decadent. Perfect for special occassions or gifts.

Mouth-watering brownies and more Chocolate gifts at Chocolate.com
Individual Brownies
Save up to 40% on the Brownie of the Month Club at David's Cookies!
Espresso Brownies

Cooking time: 30 minutes
13 x 9 glass pan
Makes about 40 Brownies

Brownie Layer

1/3 cup brown sugar
2 large eggs
2 tablespoons oil 1 cup flour
1 teaspoon baking powder
4 teaspoons raw Cacao powder
1/2 teaspoon ground cinnamon
1/2 teaspoon ground allspice
1/4 teaspoon sea salt
1/4 teaspoon ground nutmeg
1 cup Chocolate Chips

Preheat oven to 350 degrees. Spray or wipe pan with oil.

Blend eggs, sugar and oil in large mixing bowl. Beat until blended on medium speed.

Add flour, Cacao, baking powder and other spices. Beat on low speed until smooth.

Stir in Chocooate Chips and spread evenly into oiled pan.

Cream Cheese Layer

1 8 oz package softened cream cheese 1/4 cup sugar or substitute with Agave or Stevia
5 tablespoons Pure Instant Coffee Granules
1 large egg
2 teaspoons vanilla extract

Cream Topping

1 cup heavy whipping cream
2 cups Semi-Sweet Chocolate Chips

Spread Brownie Layer into pan
Beat Cream Cheese, sugar, instant coffee until smooth, beat in egg and 1 teaspoon of Vanilla.

Heat cream cheese, granulated sugar and 3 tablespoons instnat coffee until smooth.
Beat in egg and 1 teaspoon of vanilla. Plop cream cheese mixture onto top of Brownie Layer.
BAKE for 30 to 35 minutes or until cream cheese mixture is set and brownie layer is shiny.
Cool while still in the pan before adding topping. Bring whipping cream to a boil and remove from heat, blend in instant coffee.
Add Chocolate chips and vanilla and slowly blend until melted.
Cool topping in refrigerator until thickened, about 30 minutes or slightly longer, stirring occassionally.
Once topping has thickend, spread on top of Brownies and keep refrigerated until ready to enjoy.




---


[
?
] Subscribe To This Site
Gourmet Brownie Gifts
Brownie Gift Baskets
College Brownie Care Pack
David's Cookies, Not Just Cookies, but Cakes, Brownies, Cheesecakes, Tarts and other Gourmet Desserts!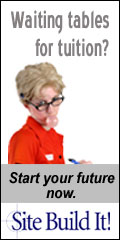 Mouth-watering brownies and more Chocolate gifts at Chocolate.com
---
Home | Brownies | Books | Bulk | Chocolate Body Care | Chocolate Covered | Chocolate Fountains
| Chocolate Gift Baskets | Chocolate Making | Chocolate Planet | Chocolate University | Clever Cookie
| Cookie HQ | Gnosis | Gourmet Chocolate | Gourmet Cookie Bouquet | Hotel Chocolate | Raw Food
| Romanicos | Sephra | Soap | Truffles | Vegan | Wicked Good Cookies


My Bio
Copyright All Rights Reserved 2010 Toni Reita ND
Under the current FDA laws in the united States, it is illegal to make any medical claims for any health supplements or any other natural product. This information is for educational purposes only and is not intended to make any medical claims, diagnose, treat, cure, prevent or mitigate any physical or mental condition, nor to prescribe any substance. This site provides helpful natural information and is supported by compensation from quality advertisers and affiliate relationships.